Corporate History
SBL CONSTRUCTION (P) LIMITED, Is a team of young and dynamic professionals engaged in the field of civil construction of medium and large industrial, commercial, institutional, residential projects and embankment , sub grade, WBM and premixing in road work etc.
Origination as a started operation in 1996, under the proprietorship firm. While working, it acquired a professionally managed from with its strength & Industry experience. It is incorporated in July 2005 under the name of SBL CONSTRUCTION PVT.LTD. Under the Company Act 1956. In a very short span of time, the company has gained a high state of reputation by proven reliability, quality in work, timely completion of projects and optimum utilization of man & machine power.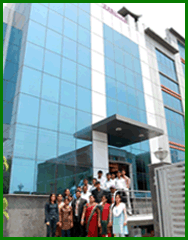 By giving satisfactory services, the company has developed a good association & co-ordination with reputed business houses of the country such as Omaxe construction Ltd., Delhi, Assotech Ltd. , Noida, Amrapali Homes Ltd .sector-62, Noida, Nitishree Lotus Pond Ltd. , Indirapuram, Ghaziabad, Aditya Mega City, Delhi, Rajhans Builders, Indirapuram, Gardenia India Ltd., Noida, Skytech Estate Pvt. Ltd. and so on.
Prompted with a sound financial back- up, seasoned staff and sophisticated machinery, the company has the capabilities to take up construction activities of all type of projects. The company employs principles and techniques of Continuous Quality Improvement and emphasizes long-term Quality Partnerships with customers and suppliers.
Rationale for Change
The Company has been using an Office Manual that was created in the year 2005. Since then the Company has undergone tremendous change and growth. These quantitative and qualitative developments necessitated an update to that manual.
Key Changes
Almost all aspects have been modified to make this as a Official manual. This handbook has a "Definitions" page to facilitate easier and more accurate reference to common terms used. Company policies & all benefits and day to day governing rules are also more comprehensively mentioned.
Human Resource Reorganization
The Company has adopted a new set of categorization for staff. This reorganization is to provide a fairer basis for performance reviews, reassignment of duties and benefits and entitlements. The Company has also stipulated that a formal performance review is to be held at least once a year whilst informal ones can be conducted as and when deemed necessary.
SBL Track Record: Confidence from Success
SBL CONSTRUCTION Business: Designed to Excel
We guarantee top quality products, latest technology, regular supply, dependable services, and customer demand through:
Multiple tie-ups with best global vendors.
To provide stylish, feature rich & best technology at reasonable prices.
In-house PAN India Supply Chain Network..
Professional Brand Building through multi level marketing.